Product Information

Our UMF™ 25+ is the best quality Mānuka Honey available.
Mānuka wellbeing harvest this extremely rare honey from a remote location of Mānuka bush land, which is inaccessible from any other sources of nectar.  Our bees produce a Mānuka Honey that is more concentrated than 99.7% of all Mānuka Honey produced.
UMF™ 25+ Mānuka Honey is some of the rarest honey available in the world. Less than 0.3% of Mānuka Honey harvested in New Zealand is labelled UMF™ 25 . We are fortunate to have access to a remote patch of Mānuka bush. Isolated from other sources of nectar, our bees produce a Manuka Honey of the highest quality and purity.
Along with your pot of  Mānuka Honey, you will receive a UMF™ release certificate. This certificate is proof of authenticity. It shows test results of the Honeys Chemical composition and its UMF™ Rating. Certified by the UMF Honey Association.
Product Benefits

This is one for the medicine cupboard. Used to help soothe a sore throat, heal a mouth ulcer, or boost immunity.
63% more concentrated than Medical Mānuka Honey used in Scientific research.
32% higher concentration of Methylglyoxal compared to a UMF™ 20
Less than .03% of all Mānuka Honey harvested in New Zealand is labelled UMF™ 25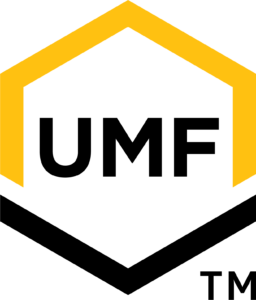 Ingredients: 100% Pure Raw New Zealand Honey